Faith Practices in the Family
How do you pray when words become barriers rather than possibilities? When thinking in sentences is too linear to express a rainbow of emotions.
Sybil MacBeth was struggling with how to pray. She created a faith practice, Praying in Color, that she will guide us through. Sybil will give us some new prayerful and sacred practices to use with our families during advent.
Sybil MacBeth
Sybil is a doodler, a dancer, and a former college mathematics professor. She is the author of seven books including Praying in Color: Drawing a New Path to God, The Season of Nativity and Praying in Color: Kid's Edition. Praying in Color is a visual, kinesthetic, and meditative prayer practice, especially useful for the antsy, distracted, and word-weary pray-er. Sybil just returned from living in Jerusalem for a year and we are grateful to begin our day with her.
All the Questions you have about Queer Teenagers but are afraid to ask
Does your young person have LGBTQIA+ friends? Do you have an LGBTQIA+ child? Do you want to know more about walking alongside LGBTQIA+ teenagers?
We hope to take some of the intimidation out of terminology and come to a better understanding of how you can support LGBTQIA+ teenagers in your communities. Come to this conversation curious, ready to ask your questions, and keep your mind open for an engaging discussion.
Sarah Leer
Sarah Leer (she/her/hers) is a native Arkansan who served PC(USA) churches in Austin, Dallas, and Northwest Arkansas. Sarah is a graduate of Wake Forest University, Columbia Theological Seminary, and the Clinton School of Public Service. She is a practical theologian who is living into her call to deconstruct systems and disrupt the status quo in order to seek liberation, justice, and belonging in solidarity with those living on the margins.
Sarah is working on her Doctor in Educational Ministry degree at Columbia Theological Seminary. She enjoys singing Broadway songs in her car, random road trips and adventures, geeking out over pop culture, traveling the world with friends, hanging out with her family, board games, watching SEC college football, and attending youth conferences that include energizers.
Bruce Reyes-Chow
Bruce Reyes-Chow (he/him/his) is a pastor, author, consultant, and coach. A 3rd Generation Chinese/Filipino, armchair sociologist, and technology enthusiast Bruce speaks and teaches on faith, race, parenting, and technology in a variety contexts from seminaries to conferences to congregations to pre-schools. While he speaks to both religious and secular audiences, he committed to living and expressing a Christian faith that is beautifully complex, unimaginably just and excruciatingly gracious.
Bruce has been a Presbyterian pastor for over 20 years and served as the founding pastor of Mission Bay Community Church in San Francisco from 2000-2012, a church of young, multicultural and progressive Presbyterians. In 2008 he was the youngest person ever elected as Moderator of the General Assembly of the Presbyterian Church (USA), the highest elected office of the 1.8 million member denomination.
Service with a Busy Schedule
In a hectic world with busy schedules how can parents provide their children with opportunities to serve others and instill the values of loving their neighbors?
We'll discuss the purposes of Christian mission and community outreach and consider how everyday life can be oriented toward knowing, serving, and loving our neighbors.
Bill Buchanan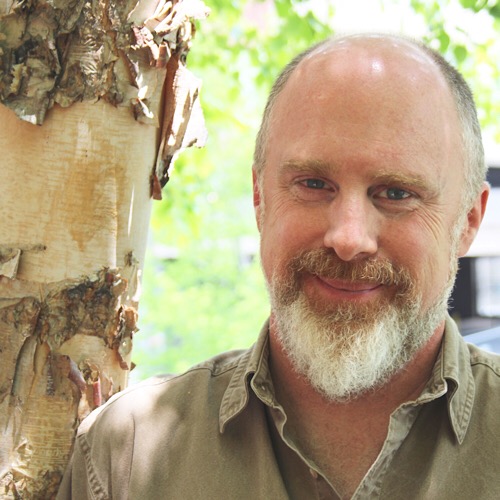 Bill Buchanan is Executive Director of the non-profit ministry Youth Mission Co.
His passions are to engage young people in issues of social justice through mission immersion experiences and to lead youth toward hearing God's call to action in their own lives and contexts. He is an ordained pastor in the Presbyterian Church (USA), a husband, father, stepfather, and co-owner of several pets. He lives in Asheville, NC.
Nurturing the Mental Health of Youth
How do we as parents cultivate hope in our kids, given the challenges they face as they make their way in the world? How do we parent faithfully through the pressures of middle and high school?
A panel discussion with Michelle Thomas-Bush, Shannon Guse, Allison Billings, and Kim McNeill
Understanding Parental Controls and Your Children's Devices
Understand the power of Parental Controls, and how having them set can prevent your child from the dangers of the internet: Inappropriate content, strangers, games, privacy concerns, and more.
We'll also go in depth about specific app/website recommendations and which ones to look out for.
Grant Shroyer
Grant is a first year student at Gonzaga University.
Truth Telling with your Youth Leaders
Our youth leaders spend countless hours with our youth and have a vantage point of seeing our young people that we do not. They will share about the differences they see between Gen Z and Gen Alpha that just started in youth group this year.
A highlight of this workshop will be suggestions for parents that our youth leaders have based on years of perspective as it relates to faith formation, practical traditions, discipline, celebrations, and so much more.
A panel discussion with Michelle Thomas-Bush, Shannon Guse, Sophie Maness, Kim McNeill